Peninsula Family General Practice
Have you had your Flu shot yet? read below:
Flu Vaccine update: We currently have stock of the over 65's government funded Influenza vaccine and the under 5 year old influenza vaccine. The private flu vaccine has arrived. Please contact our receptionist on 9781 3300 to make an appointment.
MEDICAL CLEARANCE CERTIFICATES
Doctors are unable to routinely provide patients with COVID 19 clearance. The Australian government advice and guidelines recommend that COVID-19 testing resources are available to patients who show symptoms of COVID-19 or who have had close contact with a confirmed case. Doctors are unable to write employee clearance certificates for COVID. Any letter requested for your employer is not billable under medicare and a private fee for such a letter would need to be determined by your doctor.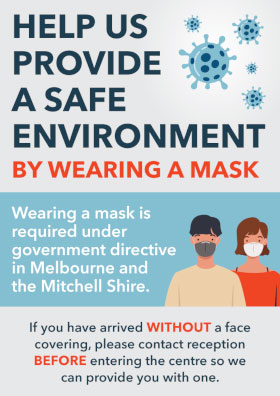 Coronavirus COVID-19 Update
IF YOU HAVE:
Fever OR chills in the absence of an alternative diagnosis that explains the clinical presentation
OR
you are experiencing the following
Please call reception or go to an Emergency Department before making a booking or visiting the medical centre. For more information please contact the 24/7 Coronavirus Hotline on
1800 020 080
There are COVID testing centres at the following locations:
4Cyte Pathology 1A Vera St (Here at PFGP) will close at 5pm on 11 December 2020 for COVID testing (but remain open for all other pathology services).
Frankston Public Hospital  – entry off Hastings Road Service Road John Madden Hall open 10-6
Clinical Labs Mornington – 127 Tanti Avenue Mornington 8.30-5
4Cyte Pathology: Drive through at 154 Cleeland Street Dandenong
Services available include